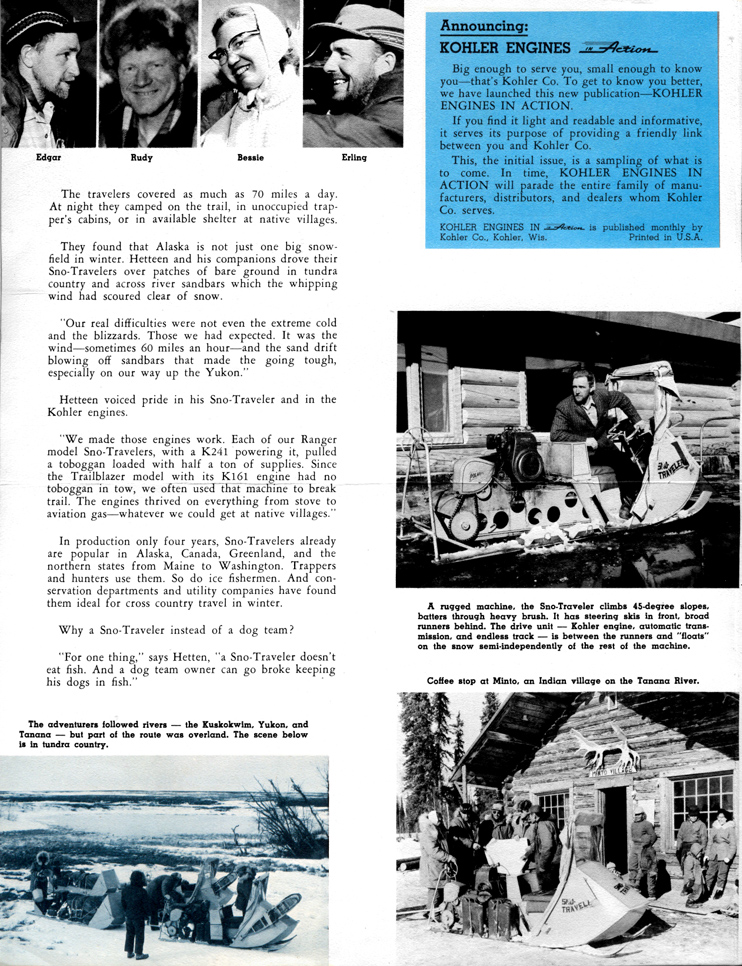 This is the
1960 POLARIS SNO TRAVELER
EDGAR HETTEEN MAKES TRIP TO ALASKA.
June , 1960 , Vol. 1 , #1 issue of "Kohler Engine In Action" publication .
Most of the issue is devoted to the Polaris Sno Traveler Snowmobile ,
and it describes an Alaska trek , which lasted for 1200 miles
and was completed by three Sno Travelers.