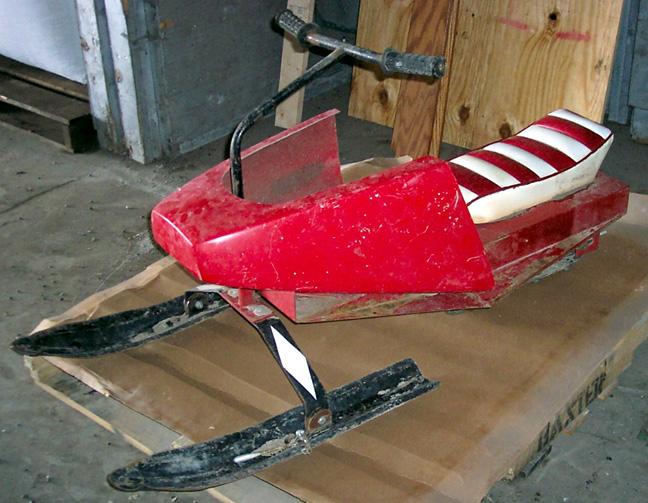 MAY 9 - 2007
Greetings - I found this Snow Mite inside of a grain bin in North Central North Dakota.
I am currently looking for an engine to get it going and your site has been very helpful.
I assumed that it came with a 3 hp Clinton but from the brochures on your site.
I see it may have come as a kit without engine.
Thanks again for the info on the site.
John Berthold - Thompson, ND
THANKS JOHN FOR THE GREAT PICTURE!