DAVID'S VINTAGE SNOWMOBILE PAGE.
RESTORING THE SPORT ONE PIECE AT A TIME.
PHOTO PAGE 15,569
---

JERRE BASSLER SENT ME THESE PICTURES FROM THE SNOWMOBILE BARN SHOW. NOVEMBER 2011.
Above is a picture of his 1967 Viking snowmobile.
Jerre writes....... My 1967 Viking is s/n10533.
Many refer to these as 66 models but they started production in
late December 1966 and into 1967 which would make it a 67 season sled.
If you have a 10500 or 10600 series sled, please send you s/n to me = jbassler54@hotmail.com.
I am trying to figure out the total production numbers for the early Vikings.
I will also accept any model/serial number of any Viking for the record.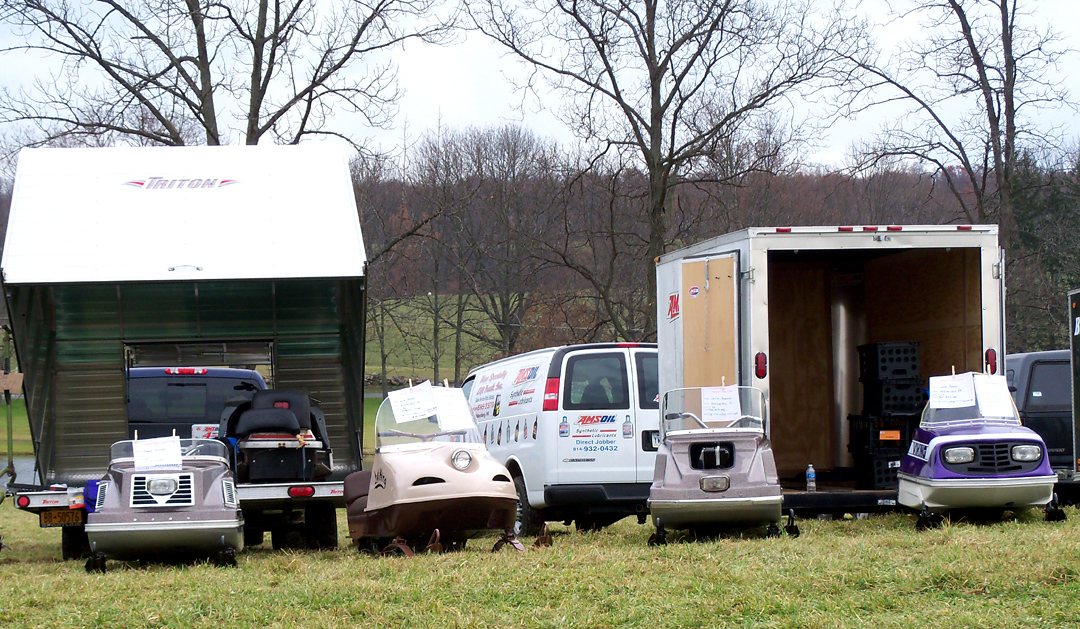 The one the left is (real low windshield, chrome grill) is Howard Billington's viking
and the other three belong to me. Jerre Bassler
Howard Billington wearing the viking jacket.
Howard has a new company called Outlaw Powersports.
You can see howard's Viking snowmobile site at ........
http://vikingsnowmobiles.com
VIKING SNOWMOBILE JACKET
THANKS JERRE BASSLER FOR THE GREAT PICTURES !