DAVID'S VINTAGE SNOWMOBILE PAGE.
RESTORING THE SPORT ONE PIECE AT A TIME.
PHOTO PAGE 15,267
---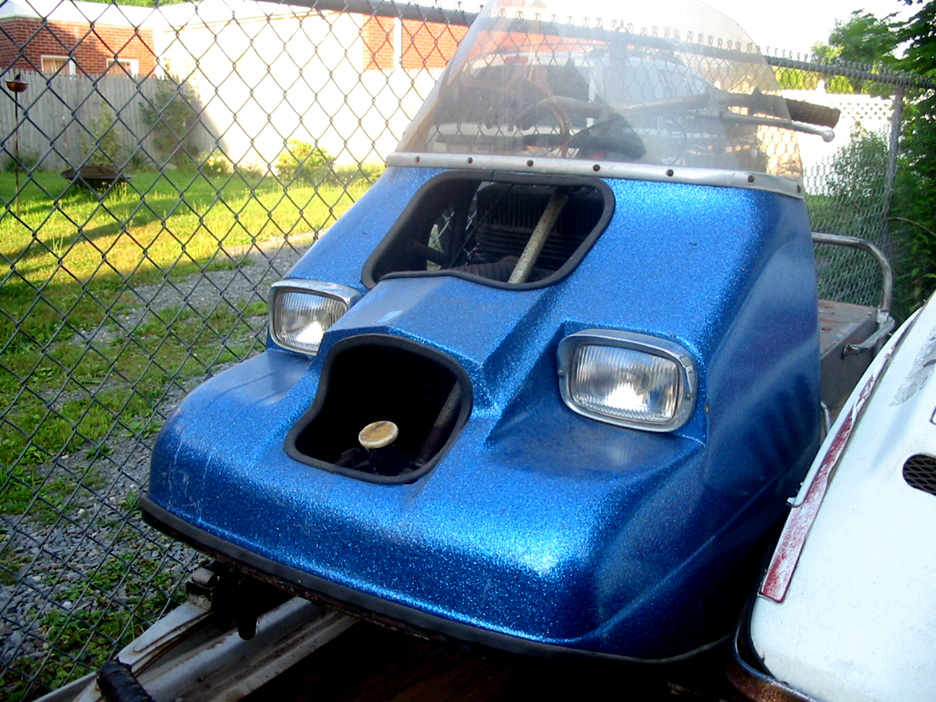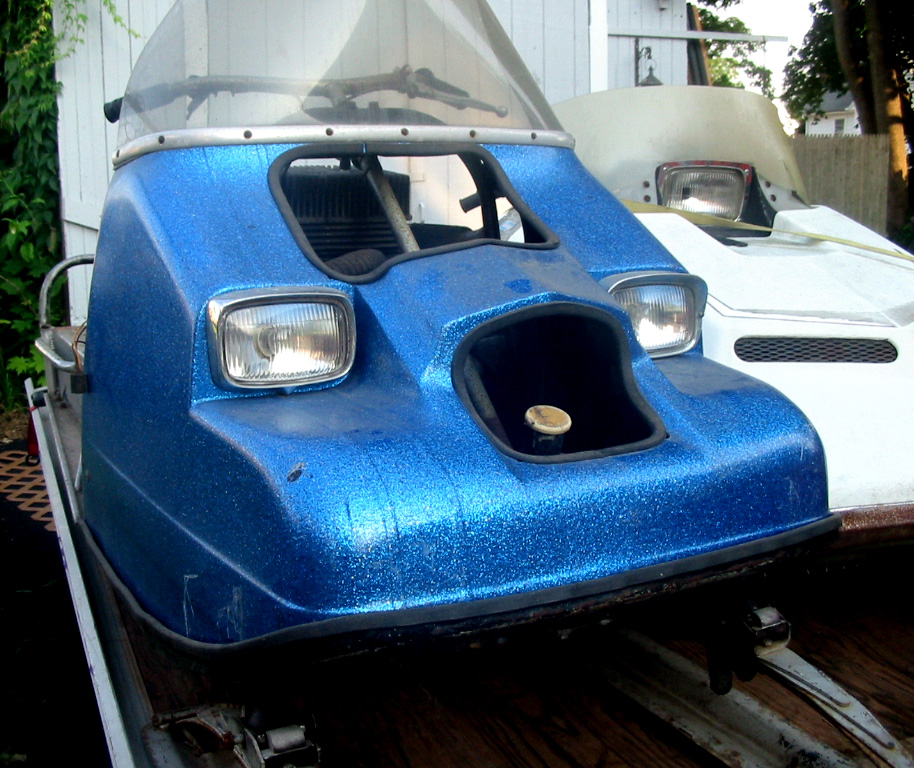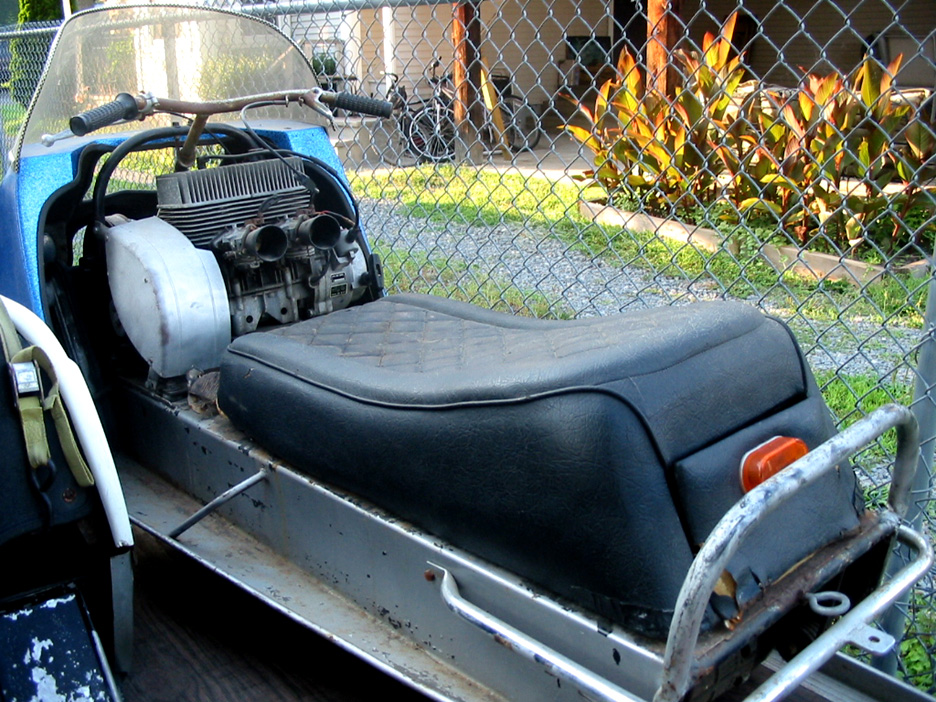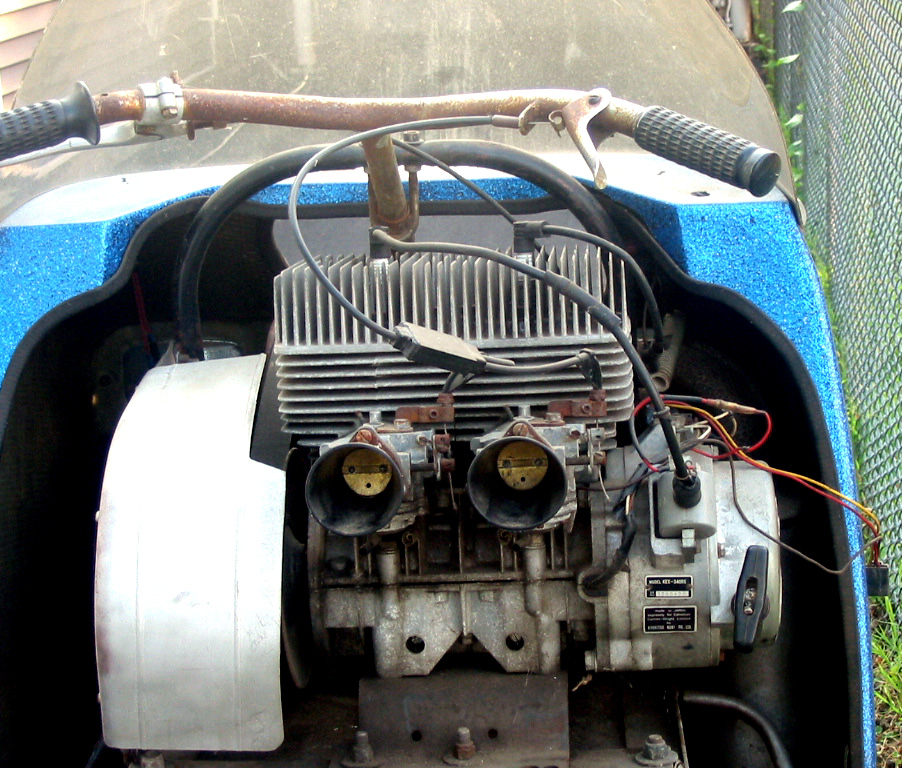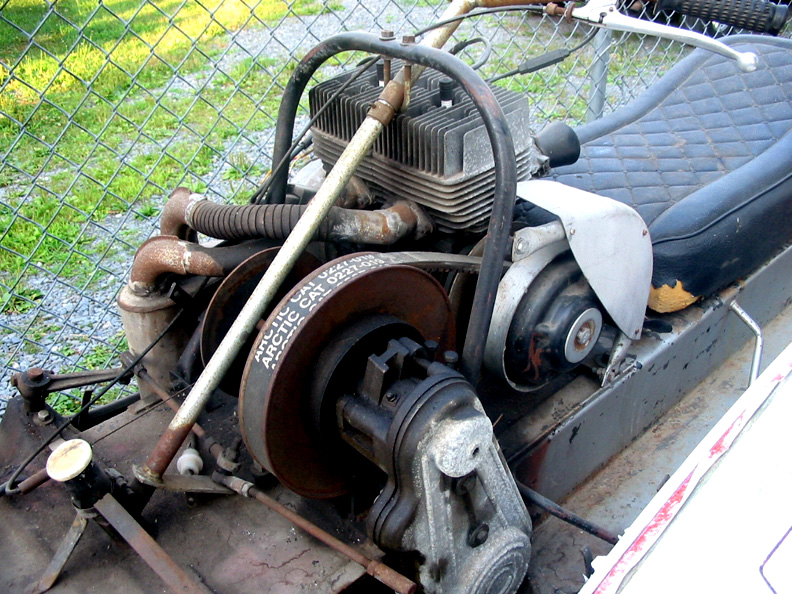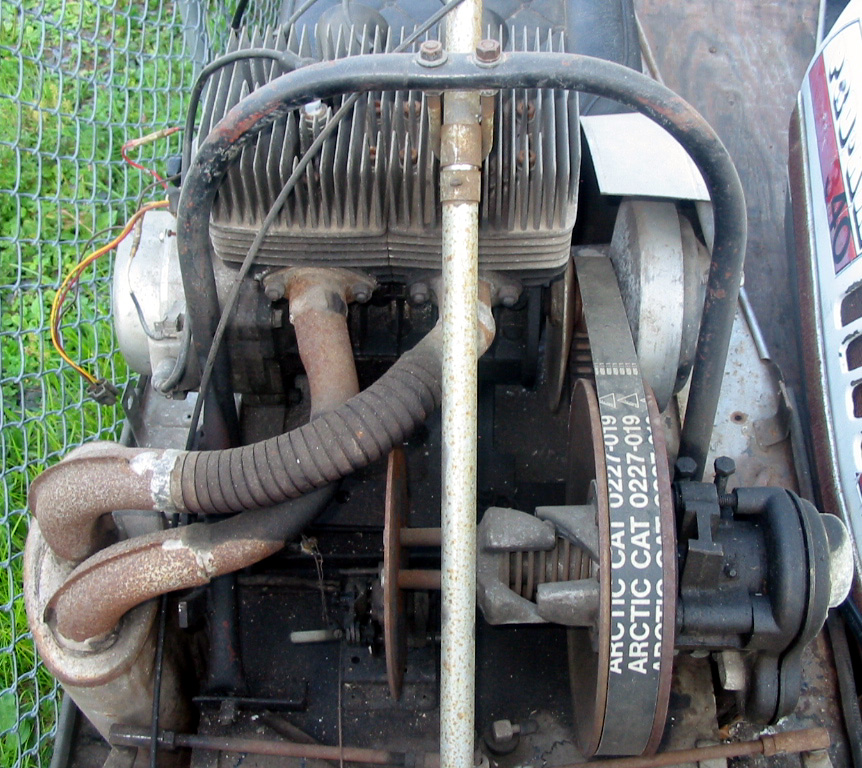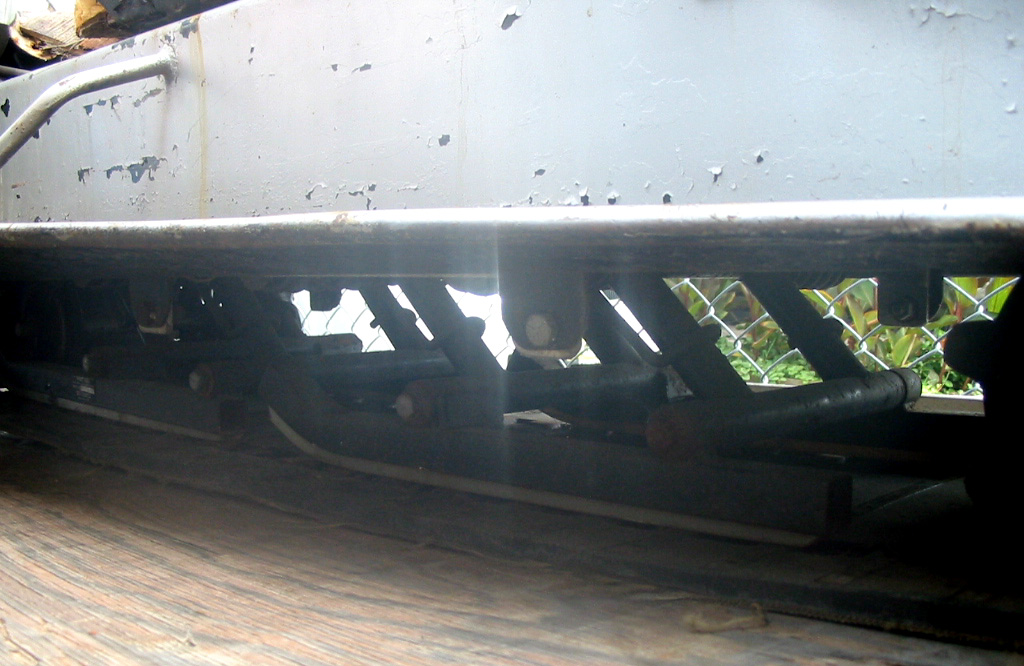 David,
I picked up this Ski King free air.
Here are some pictures.
The story I got from the guy I got them from is that this sled was raced in Michigan.
It was bought there. Ski King also had a distibutor there.
Looking at some Sno Prince pics the way the handle bars were attached I'm pretty sure that this is a Lionel products sled.
A lot of similarities between the 3 Mfg's. slide suspension & disk brake set-up.
The ID tag doesn't provide to much info.
Aaron Zeoli
THANKS AARON FOR THE GREAT PICTURE !
LIONEL / SNO PRINCE MADE THESE SLEDS WHICH WERE SOLD IN THE USA UNDER THE NAME OF SKI KING.