DAVID'S VINTAGE SNOWMOBILE PAGE.
RESTORING THE SPORT ONE PIECE AT A TIME.
PHOTO PAGE 14,514
---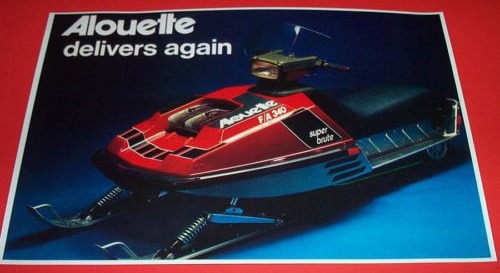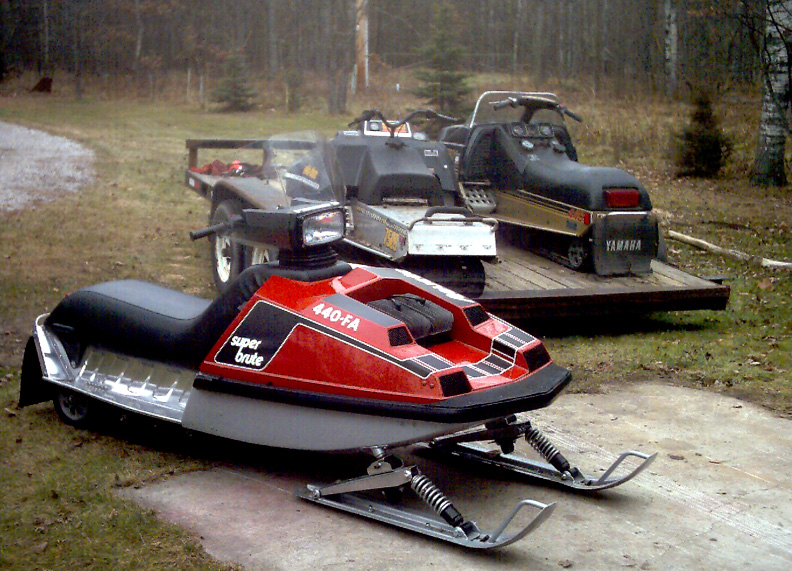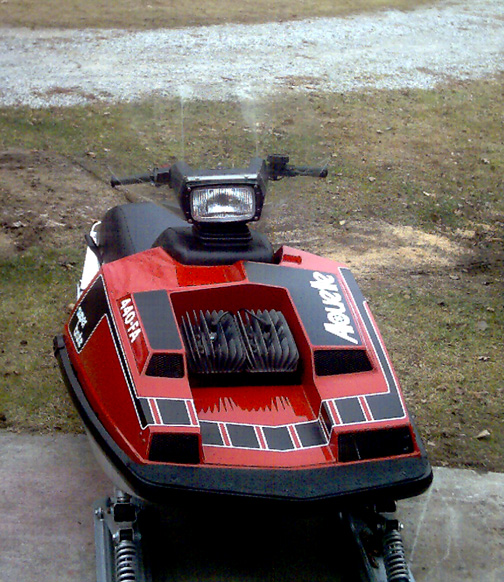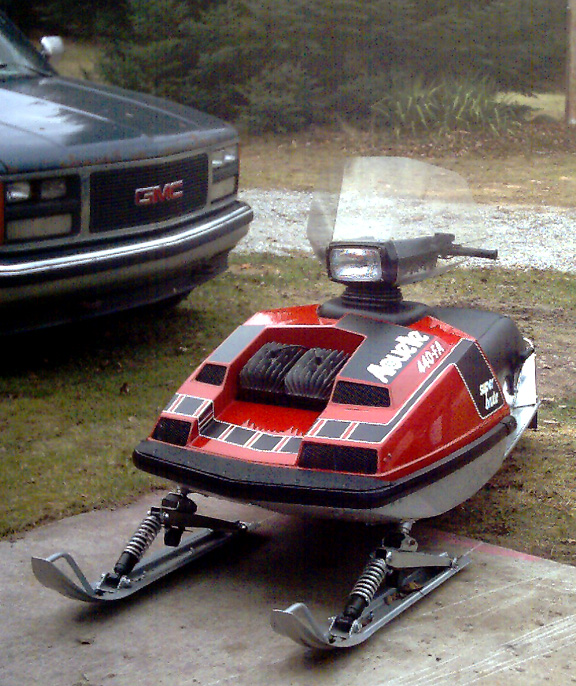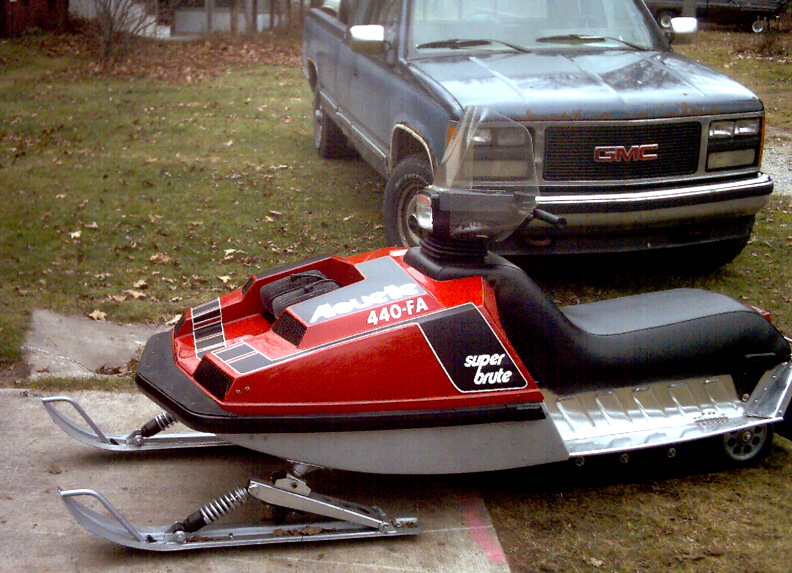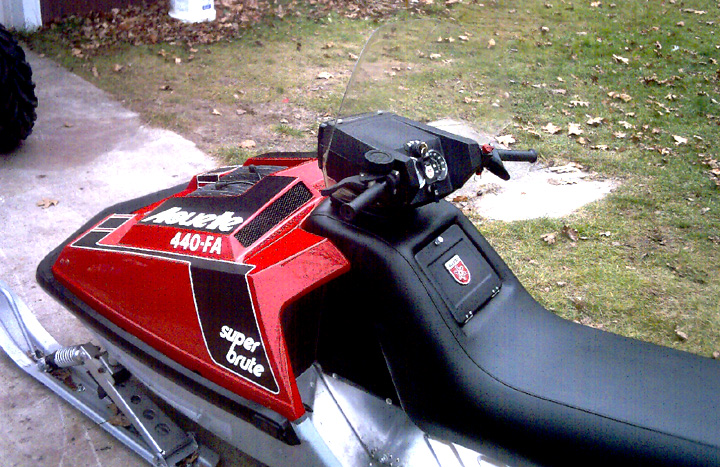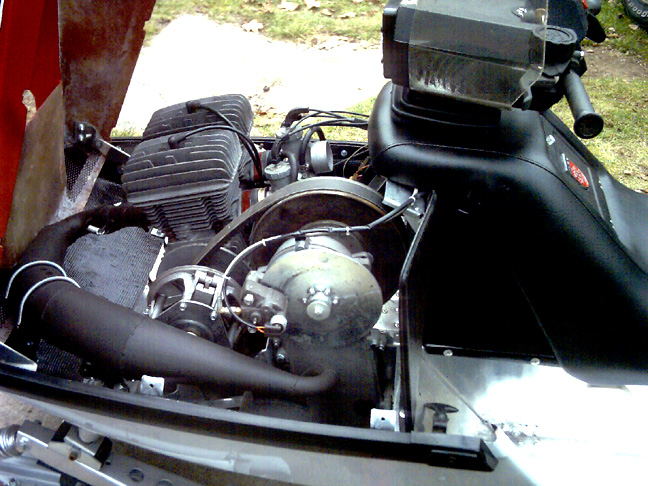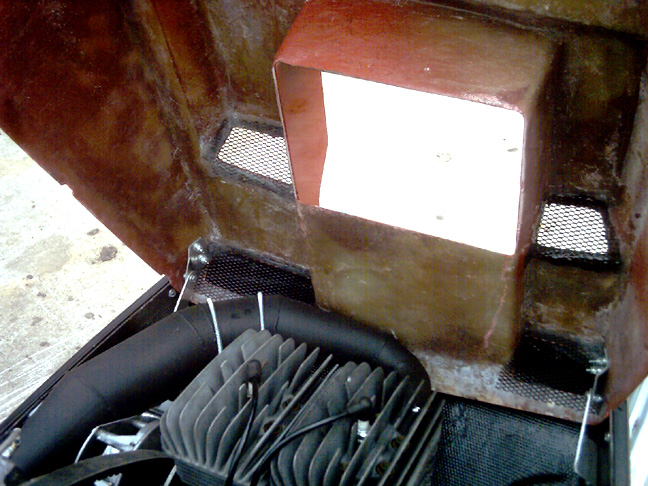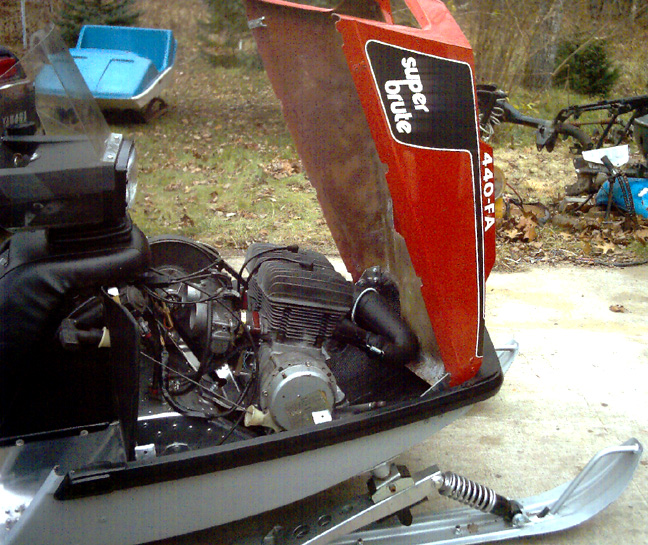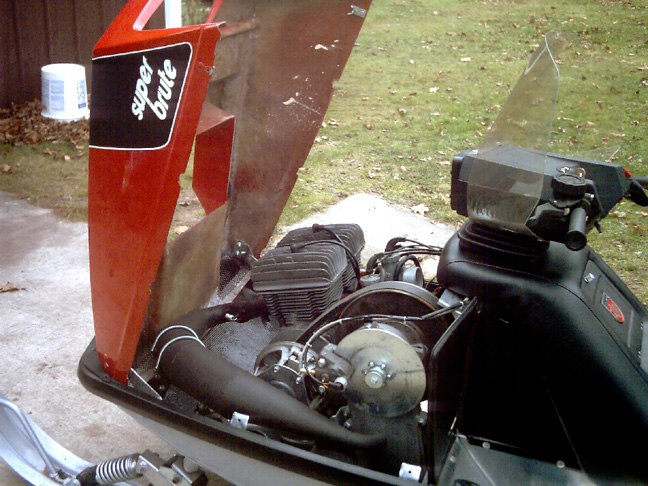 NOVEMBER 19 / 2010
1975 ALOUETTE 440 F/A SUPER BRUTE.
HI DAVID, I HAVE A MAGAZINE. IT IS A BUYERS GUIDE TO THE
1975 MODELS. IN THE MAG IT HAS PICS OF THE 1975 ALOUETTE LINE.
1975 ALOUETTE PRODUCTION INCLUDED...
3 SUPER BRUTE MODELS.
A FAN COOL, A LIQUID COOLED, AND A FREE AIR MODEL.
HERES THE END RESULT OF MY SUMMER PROJECT.
SINCE NONE OF THESE WERE EVER MADE, I HAD TO MAKE THE HOOD,
REAR SUSPENTION, MOTOR PLATE, EXHAUST, JUST A LOT OF WORK.
HAVE A GOOD ONE.
GREGORY MORRIS
THANKS GREGORY FOR THE GREAT PICTURES !