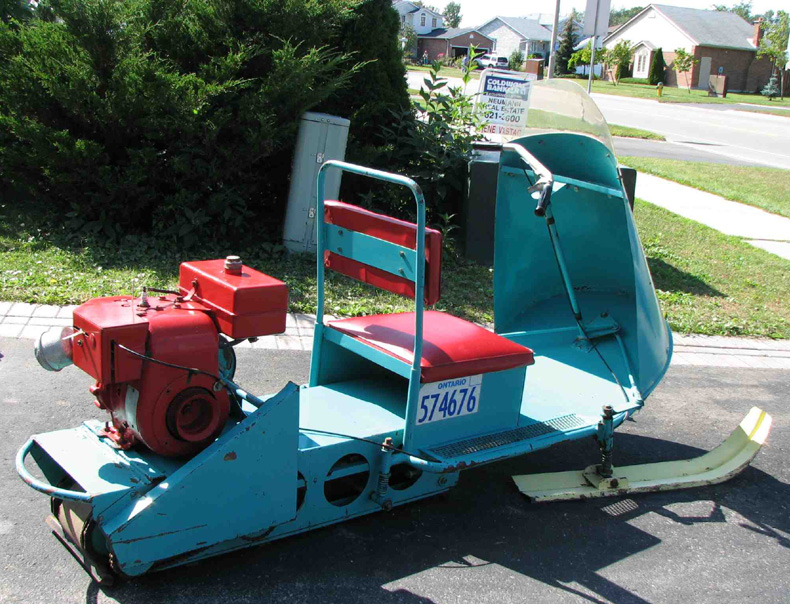 I POSTED THIS PICTURE ON MAY 24, 2010.
I ASKED DON TO SEND ME LARGER PICTURES IF HE COULD.
HE DID, SO HERE ARE THE LARGER IMAGES SO PEOPLE
CAN HAVE A BETTER LOOK AT THIS RARE SLED.
---
Hi David,
I was going through your site and thought you could use some more Eskimotor pictures.
This is one fun little sled that I really enjoy riding.
It is all original with the exception of some very old splashes of paint on the handlebars.
Please keep up the great work, your site is an important reference library for
the vintage and antique snowmobile community. Well done!
Don Hamilton
THANK YOU DON FOR THESE GREAT PICTURE !