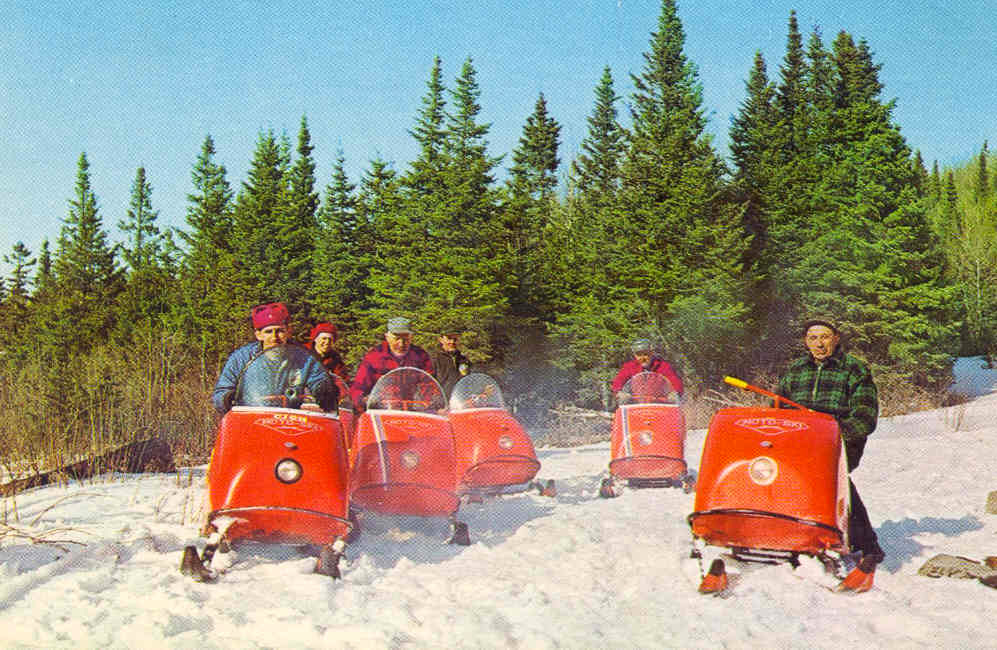 claude, peter hebert, harold whitney, herc lemieux, bob morril & ben lay.
1965 MOTO SKI.
David - I would like to share some Moto Ski Photos which I think visitors to your site will enjoy.
You have done a great job in assembling snowmobile information.
Claude Hebert.
THANK YOU CLAUDE FOR THIS GREAT PICTURE !