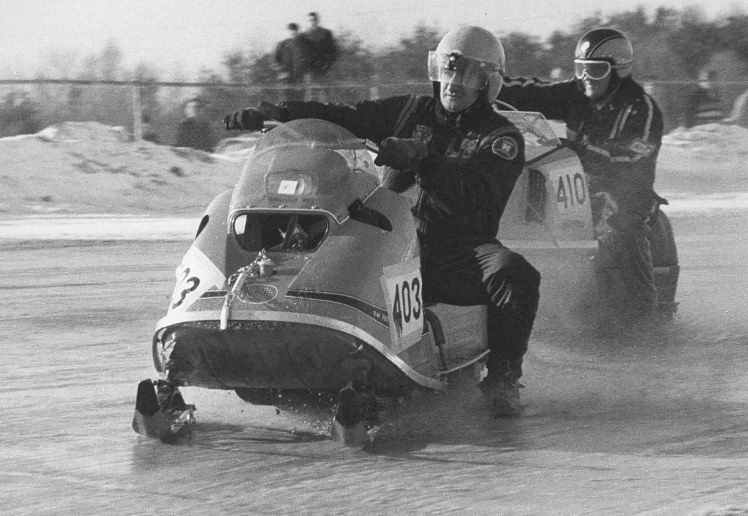 Claude Hebert- Alan Ames 2-8-70 - by Bill Henry.
The first sled is a 1970 Moto Ski SM ( notice the pizza cutter wheels on the skis ).
David - I would like to share some Moto Ski Photos which I think visitors to your site will enjoy.
You have done a great job in assembling snowmobile information.
Claude Hebert.
THANK YOU CLAUDE FOR THIS GREAT PICTURE !