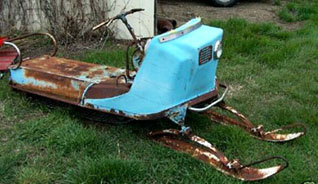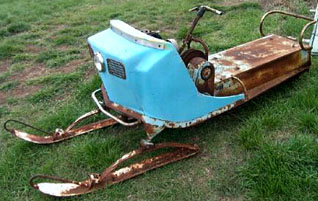 MARCH 15 / 2010
GERMAIN BEAUSÉJOUR AND I BOUGHT THIS SLED IN SEPT 2005.
THIS WONDERFUL SLED WAS SITTING OUT IN A FIELD WAITING TO BE SAVED.
READ ABOUT IT HERE.
WELL, ON MY 8TH YEAR ANNIVERSARY, I PRESENT TO YOU A FINISHED PROJECT.
1967 EATON SNO TRAC MADE BY POLARIS.
DAVID S.