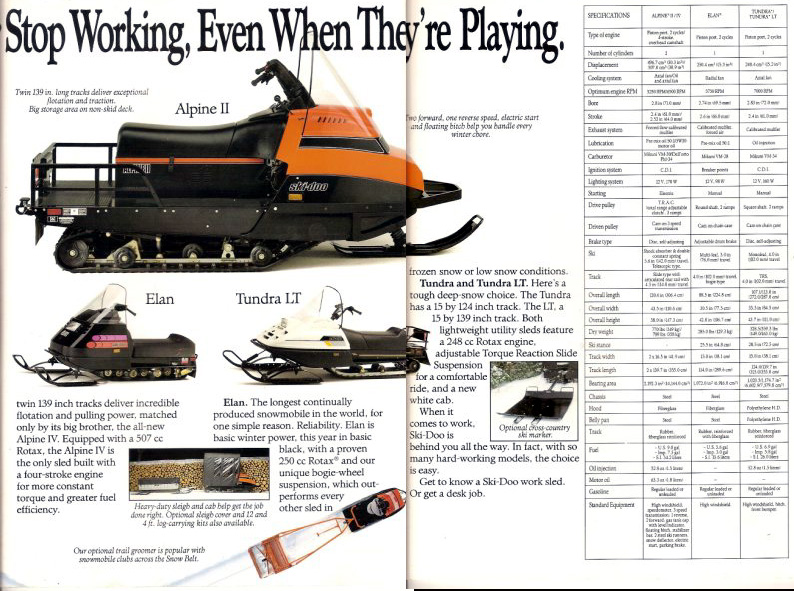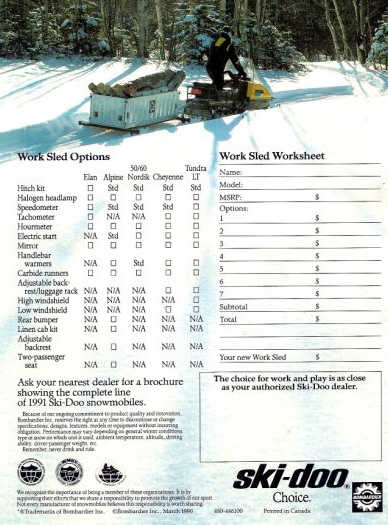 1991 SKI DOO WORK SLEDS - SNOWMOBILE
I enjoy your site, so do some of my other friends, I found this brochure a while ago and have been meaning to send it to
you for your site. It is neat to see some of these old sleds when they where new, especially when you have ten of them.
Thanks for your site, we enjoy it.
Brent Stewart. Bracebridge,Ontario.
THANKS BRENT FOR THE GREAT PICTURE !