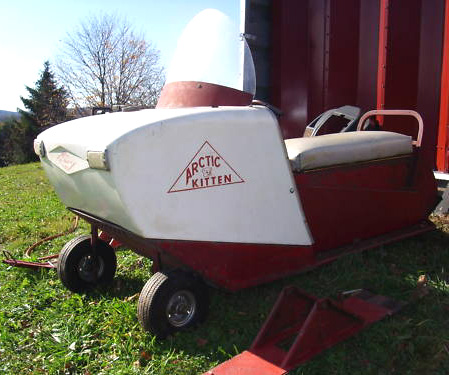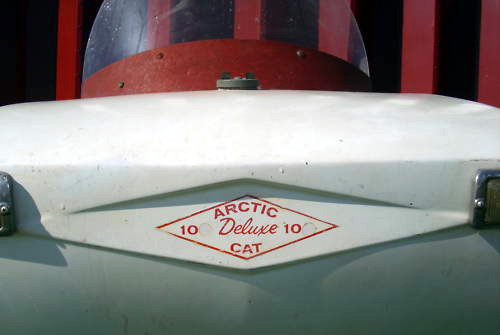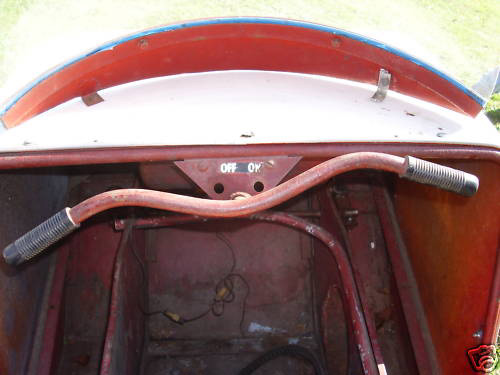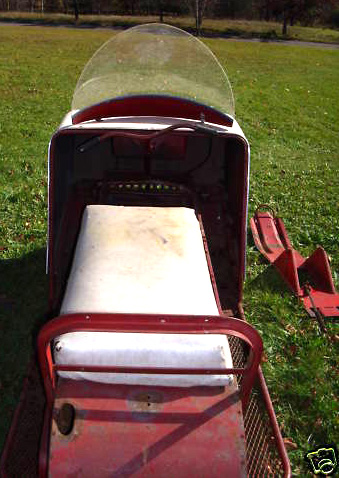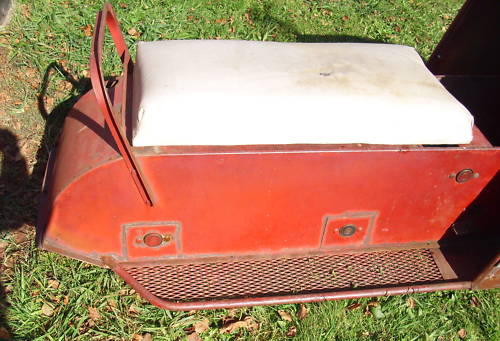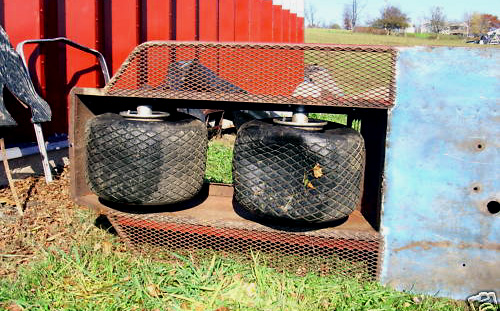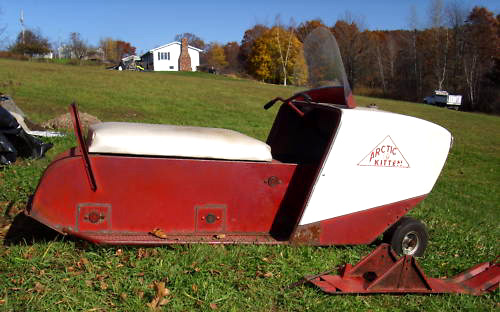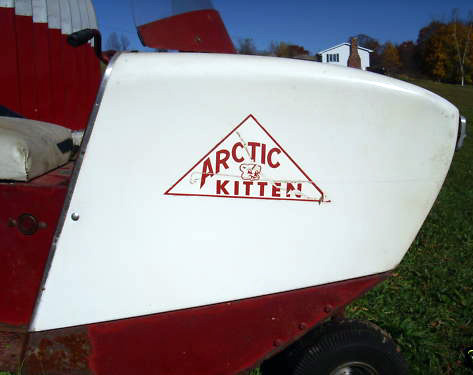 1965 ARCTIC CAT KITTEN
THIS SLED RECENTLY SOLD ON EBAY.
BELOW IS HOW THE AD READ.
Up for bid is a 1965 Arctic Cat Kitten, one of 16 sleds produced. Serial #51-24 Model 10.
This rare find is in good original condition but has a few parts replaced at one time.
The steel body is in good condition, there is a small rust hole as well as the seat hinge.
The hood is NOT stress cracked but does have some scratches and a nickel size hole at the dash
area. The seat is in ORIGINAL condition but the backrest cushion and cover are gone. At the ski
leg/ski connection for the wheel kit one bracket is broken. The tires are flat and are 4.10x3.50-4 in
the front while the ones underneath are 16x12-6. The clutch is a salisbury unit and appears to be
repainted. The sled comes with the original skis mounted over the front wheels. Overall the sled
can easily be restored or shown in original condition as is. Someone painted the belly pan blue
at one time, perhaps to prevent rusting.
The original 4-stroke Kohler is missing but a Kohler engine minus drive clutch is included with the
sled. This sled can easily restored and should make a fine addition to anyones collection of old
sleds. 1965 Arctic Cat Kitten (16 Produced).
Ended: Nov 15, 2009
18:45:00 PST
Bid history: 18 bids
Winning bid: US $3,055.00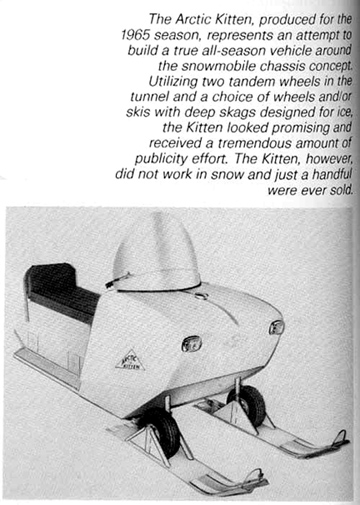 THIS PICTURE WAS TAKEN FROM THE EBAY AD.