DEC 13, 1961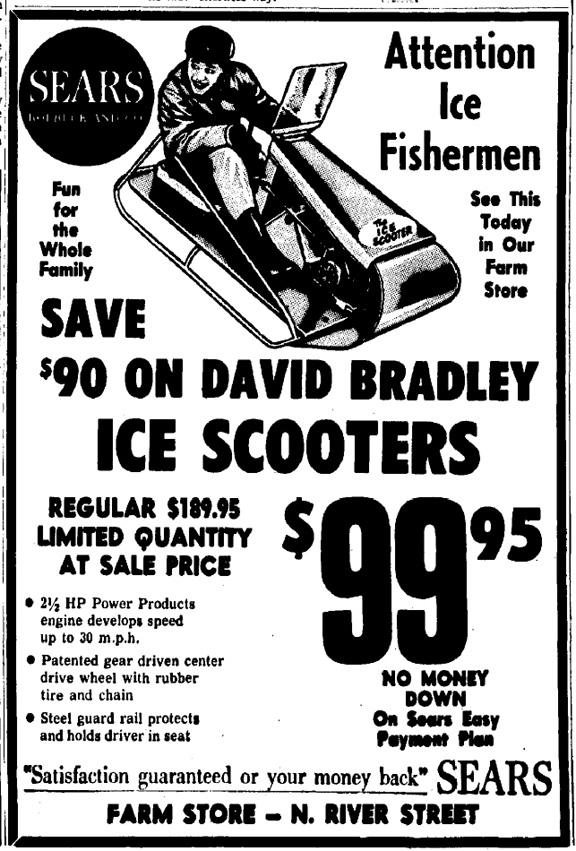 SEARS - DAVID BRADLEY - ICE SCOOTER
NEW INFO
THIS MAY BE THE FACTS BUT I AM NOT SURE.
AFTER FINDING SOME NEW ADS, SEARS SOLD THE DAVID BRADLEY ICE SCOOTER.
NORTHERN MANUFACTURING CO MADE THE ICE SKEETER, A VERY SIMILAR SLED IF NOT
THE SAME SLED ALTOGETHER. THEY PRODUCED THE ICE SKEETER FROM 1958 - 1962
OR PERHAPS A BIT LATER. I BELIEVE THAT THEY THEN SOLD THE ICE SKEETER UNDER A
NEW NAME TO SEARS. HENCE ( DAVID BRADLEY - ICE SCOOTER ).
IF YOU HAVE ANY INFO ON THE HISTORY OF THIS COMPANY, PLEASE EMAIL ME.