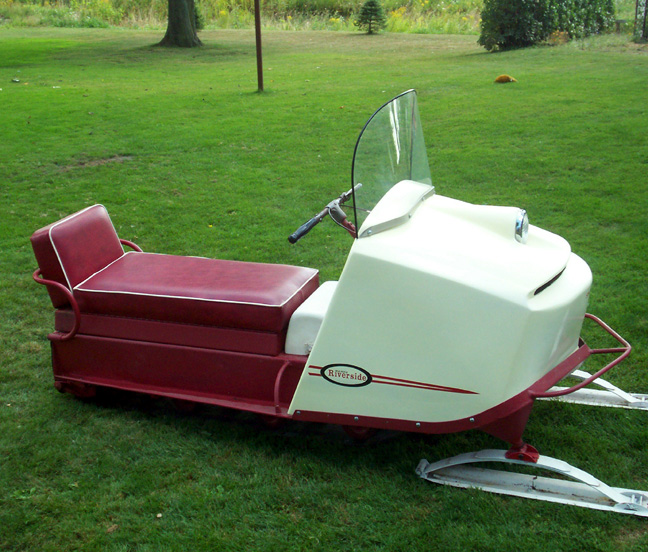 SEPTEMBER 11 / 2009
1966 MONTGOMERY WARD RIVERSIDE - SNOW GO
Sled is located in Saginaw, Michigan.
Thank you,
Rodney Tagget - Saginaw, Michigan
THANKS RODNEY FOR THE GREAT PICTURE !
---
JULY 20 - 2010
Hi David,
You might want to mention that it is a 1966 Polaris Mustang made
for Montgomery Wards as a Snow-Go.
You may also want to mention that the bumper was modified on this one,
so that it extends out farther than it did originally.
Thanks again for your wonderful website.
Drew and Ed - who are now the new owners of this sled.
THANKS DREW AND ED FOR THE INFO.