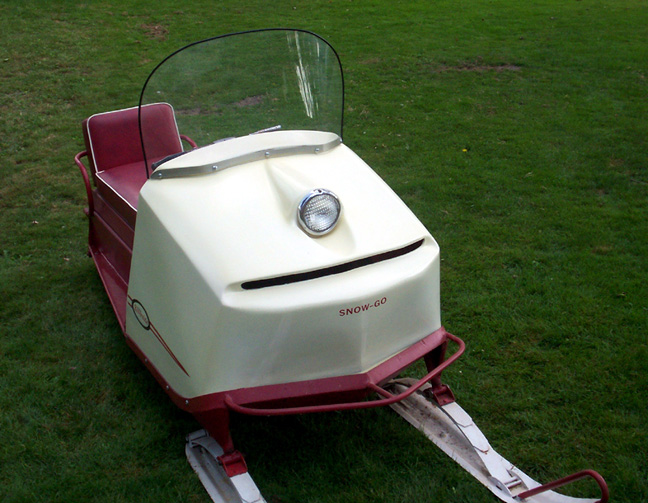 SEPTEMBER 11 / 2009
1966 MONTGOMERS WARD RIVERSIDE - SNOW GO
Sled is located in Saginaw, Michigan.
FOR SALE
David, I am selling my very rare 1966 Montgomery Ward, Snow Go.
Anyone interested should contact me at the email address listed below.
Thank you,
Rodney Tagget - Saginaw, Michigan
EMAIL = tagget75@yahoo.com
THANKS RODNEY FOR THE GREAT PICTURE !