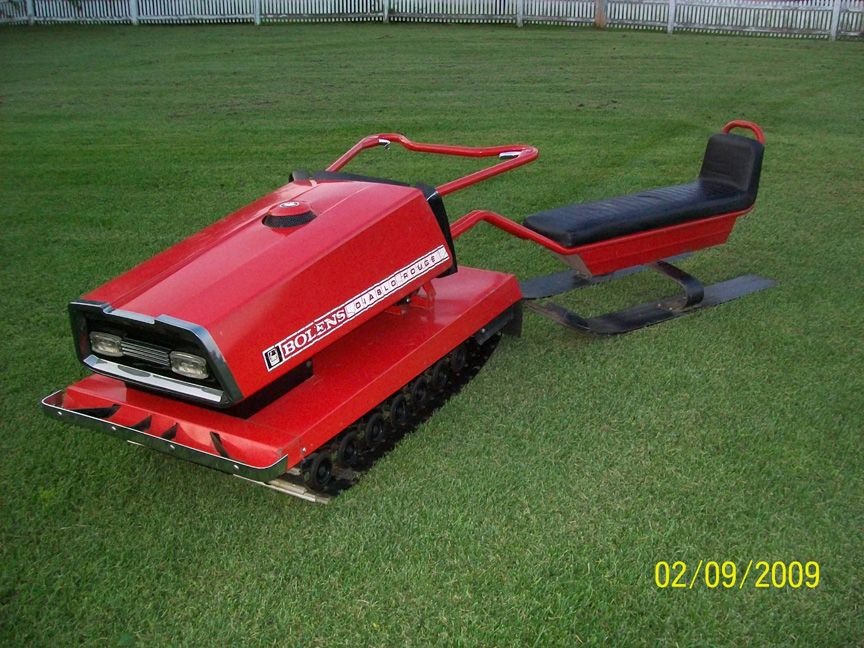 SEPTEMBER 2 / 2009
Hello David. I hope all is well with you and family. The attached
photo is of my Model 500 Diablo Rouge. This machine is assembled from
NOS parts I found all over the continent. The nose cap is a new
reproduction and the chrome was redone. Other than this the machine is
100% original. This machine will be in St. Eustache at Expo-Sno 2009.
See you there.
Barrie Graham - Arundel, Quebec
THANKS BARRIE FOR THE GREAT PICTURE !