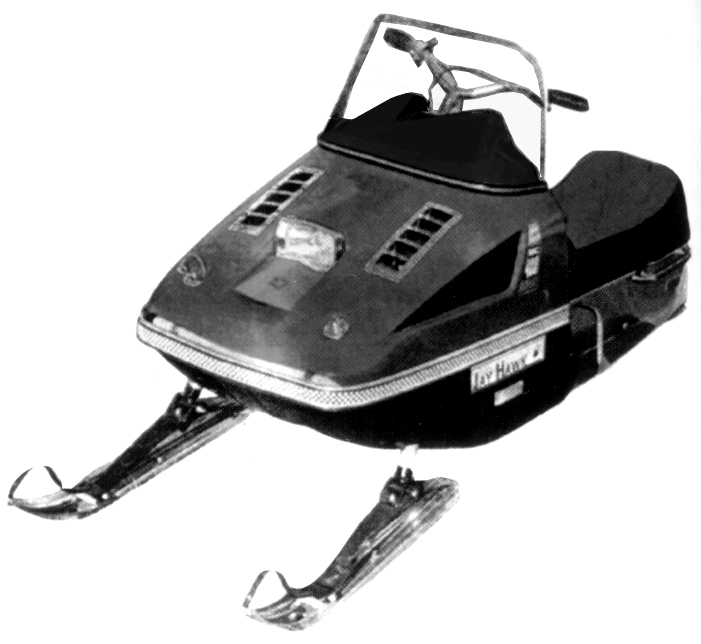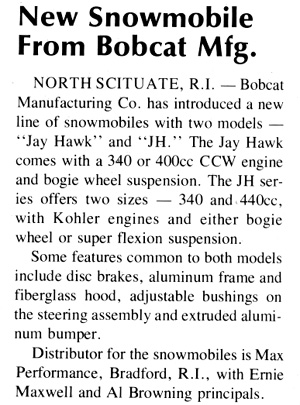 1975 JAY HAWK - SNOWMOBILE
HERE IS SOME HISTORY ON THIS SLED.
1971 SKI BEC WENT UNDER LIKE MANY BRANDS IN THE 1970'S.
THE SKI BEC STOCK WAS PURCHASED AND SPORTSJET, MASTERJET WAS BORN.
MASTERJET HAD THE 1973 MODELS AS THEIR LAST YEAR.
THE REMAINING SKI BEC STOCK THAT WAS USED TO PRODUCE THE SPORTSJET MASTER JET
WAS SOLD TO BOBCAT MANUFACTURING WHERE THEY PRODUCED THE JAY HAWK SNOWMOBILE
IN LIMITED NUMBERS. THE JAY HAWK WAS SHORT LIVED.