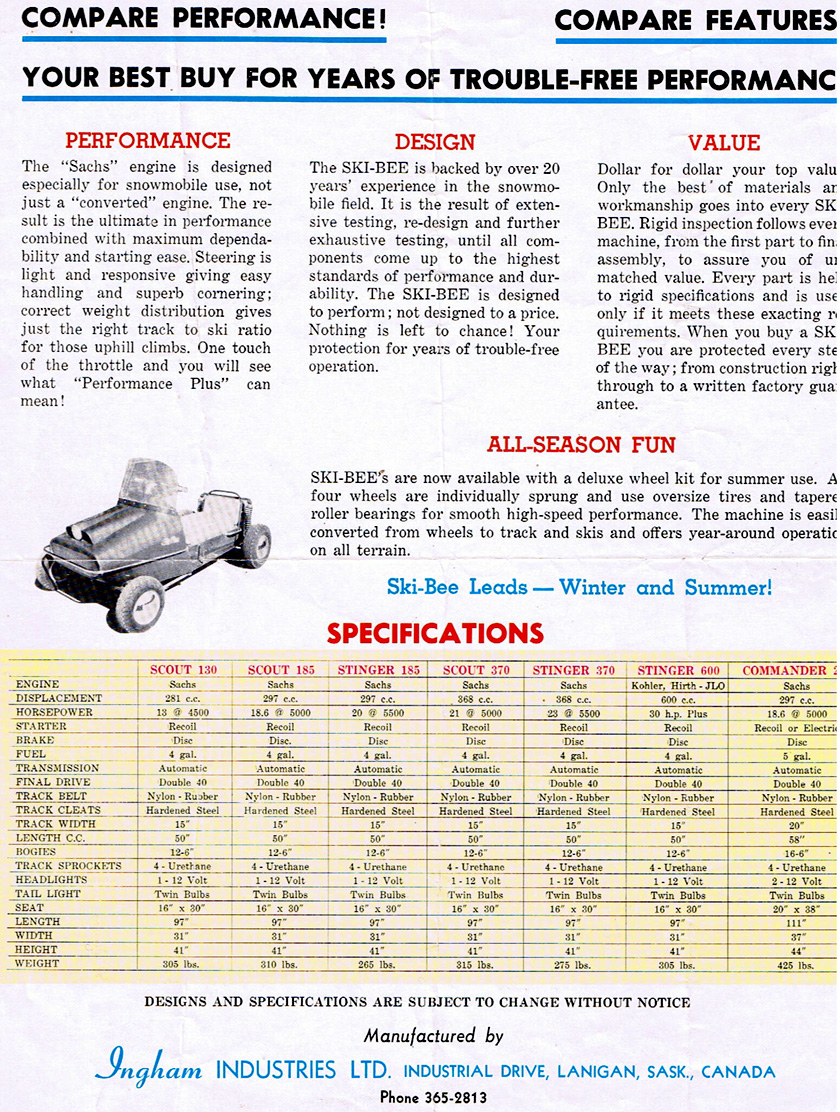 1968 SKI BEE VINTAGE SNOWMOBILE BROCHURE
Hiya -- Great site.
I have an old 1968 ingham industries Ski-Bee pamphlet. I owned a 1968 ski-bee commander but is
presently going to be on display at the Western Developement museum in Moose Jaw , Saskatchewan.
Kindly -- Gord Simmons , Colonsay, Saskatchewan
THANKS GORD FOR THIS GREAT PICTURE !