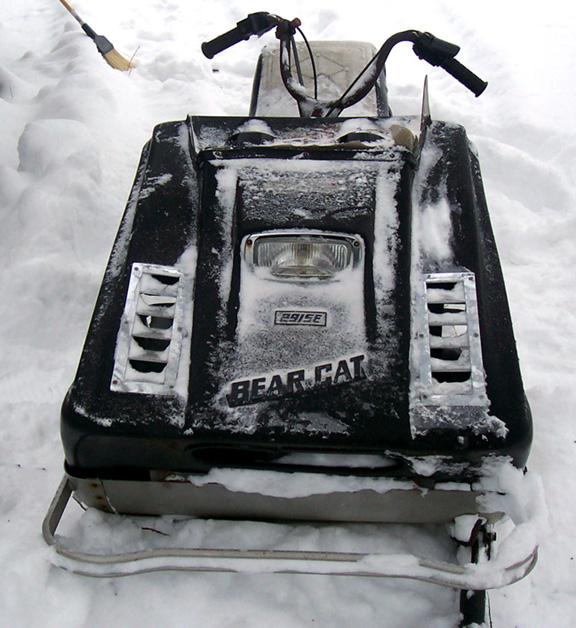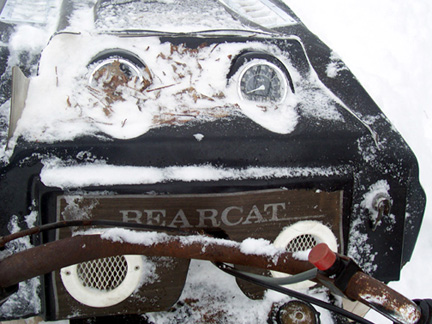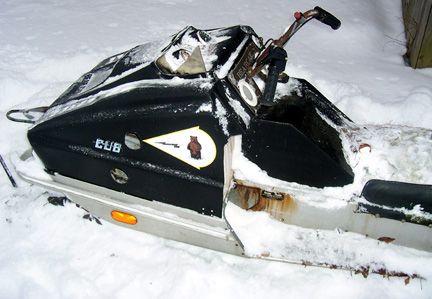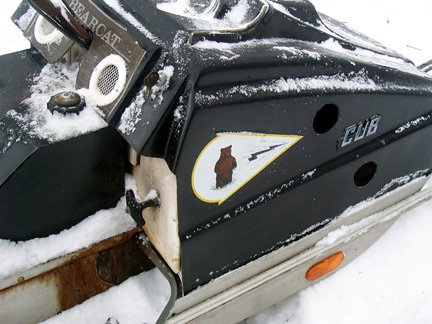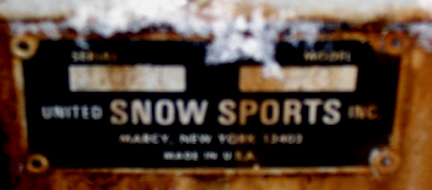 JANUARY 13 / 2009
Hi David - I had asked my neighbor if he wanted to sell his sled sitting in the woods.
He said just take it. It has no windsheild & the tracks are bent inward.
I was just looking for an old one to ride the kids around.
I finally got around to dragging it over today.
It's a Bearcat Cub, it says 291SE on the hood, the serial # is 50.. Model 1973

Scott Sinare / Arkwright NY .... southwest of Buffalo on Lake Erie
THANKS SCOTT FOR THE GREAT PICTURE !
I AM AMAZED AT HOW MANY RARE SLEDS ARE STILL SITTING OUT ON THE FIELDS.
SCOTT TOLD ME THAT HE WILL TRY TO GET THIS SLED RUNNING AND
PERHAPS BRING IT TO A VINTAGE SNOWMOBILE SHOW IN THE FUTURE.
WHAT A GREAT WAY TO GET INTO THE SPORT ! DAVID S.