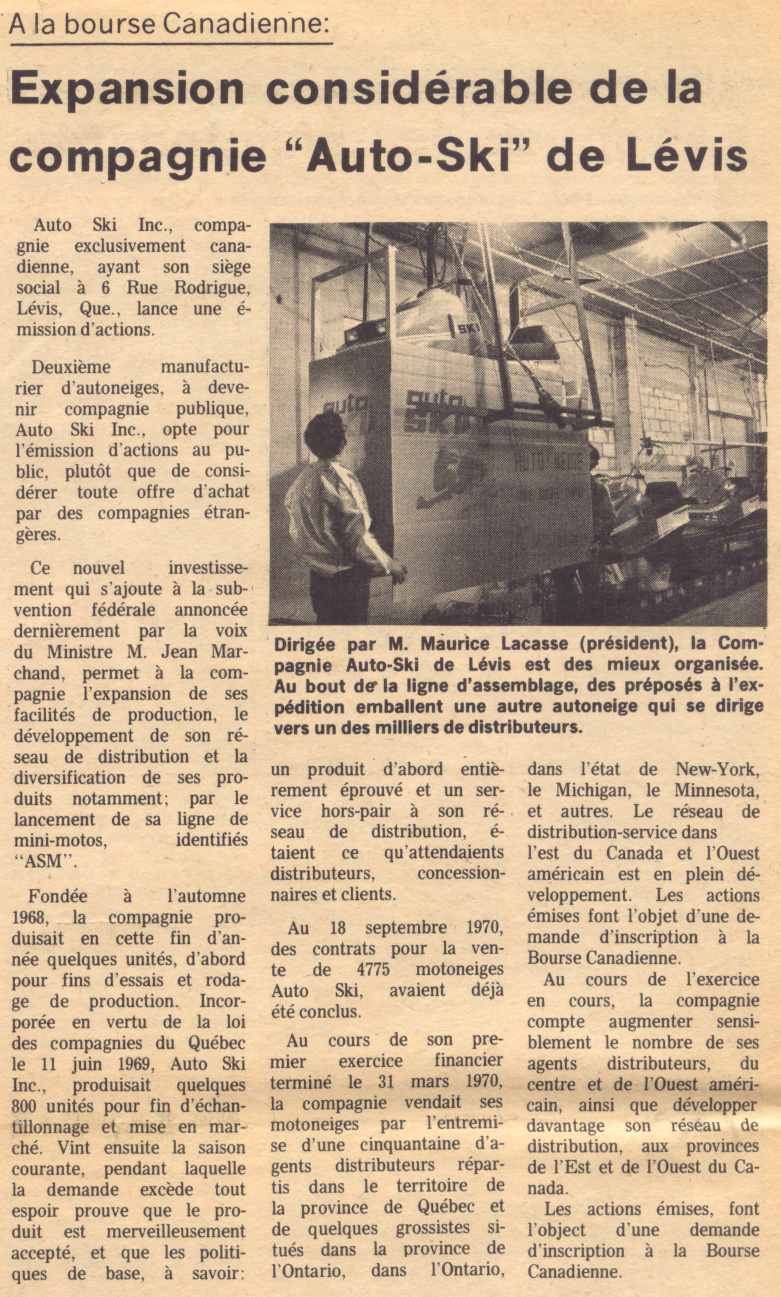 1971 AUTO SKI
WINTER 1971
IN THIS PHOTO, SHOWS THE ASSEMBLY LINE.
TELLS THE COMPANY HISTORY TO DATE.
COMPANY STARTED IN FALL OF 1968.
STARTING TO PRODUCE SNOWMOBILES IN 1969.
800 - 1970 AUTO SKI SNOWMOBILES WERE PRODUCED.
18TH SEPT - 1970, A CONTRACT WAS SIGNED TO BUILD 4,775 - 1971 AUTO SKI SNOWMOBILES
TO BE DISTRIBUTED AMONG THE DEALER NETWORK IN QUEBEC, ONTARIO, NY, MN AND MICH.
PROVIDED BY GERMAIN BEAUSÉJOUR
THANK YOU GERMAIN FOR THE GREAT PICTURE.