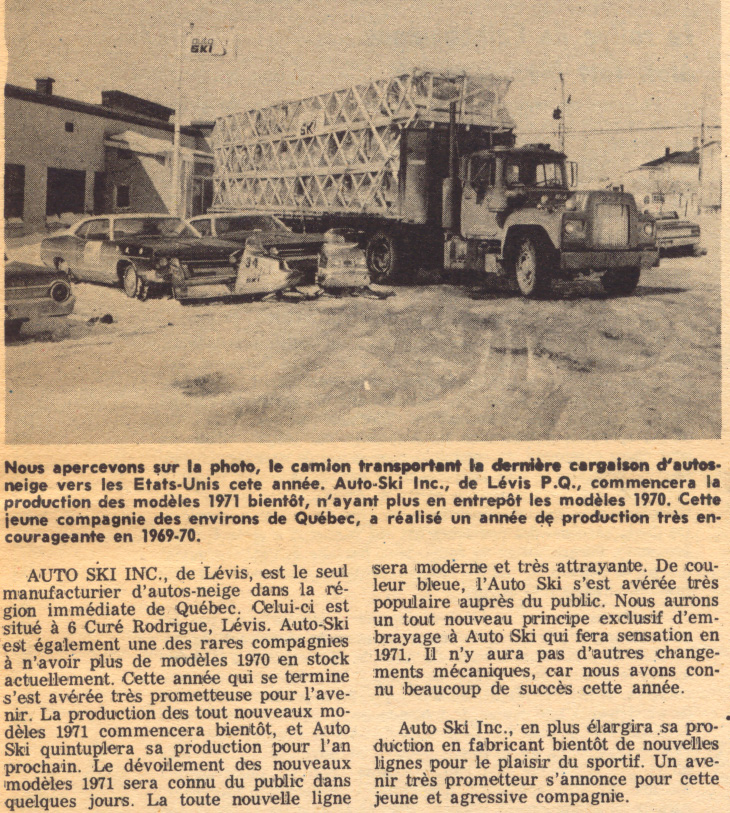 1970 AUTO SKI
WINTER 1970
IN THIS PHOTO, THIS IS THE LAST SHIPMENT OF AUTO SKI SNOWMOBILES HEADING TO THE USA.
IT SAYS THAT THE 1971 AUTO SKI MODELS WILL START PRODUCTION SOON.
AUTO SKI IS A RARE COMPANY THAT HAS NO STOCK LEFT OVER. ALL SOLD OUT.
PROVIDED BY GERMAIN BEAUSÉJOUR
THANK YOU GERMAIN FOR THE GREAT PICTURE.