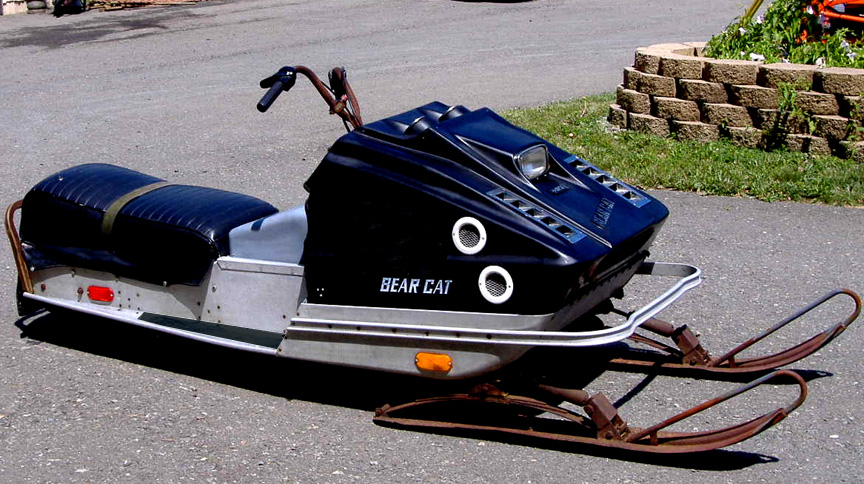 1973 BEAR CAT
HERE IS A 1973 BEAR CAT THAT I BOUGHT LAST YEAR.
I UPDATED MY INFORMATION ON THIS SLED TO READ AS FOLLOWS........
THE SERIAL NUMBERS ON MY 1973 AND 1974 BEAR CAT ARE SEPERATED BY LESS THAN 20 NUMBERS.
1973 AND 1974 BEAR CAT MODELS WERE PRODUCED IN LIMITED NUMBERS.
I BELIEVE THE BEARCAT NEVER MADE IT TO FULL PRODUCTION AS THE COST OF MAKING THE SLED BECAME TOO EXPENSIVE.
THIS MAY HAVE BEEN DUE TO THE COST OF BUILDING THE PLANT TO PRODUCE THEM.
ADD TO THAT THE OIL CRISIS ABOUT TO HIT AND YOU CAN SEE WHY IT NEVER GOT OFF THE GROUND.
DAVID S.