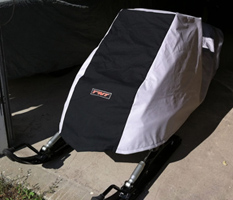 David - "Antique Snowmobile Sales" has just completed a line of
quality snowmobile covers for many of the vintage 60's and early 70's sleds.
Here is a quality, customized snowmobile cover designed specifically to fit your
1973 T'NT Silver Bullet. There is no mistaking what is under the cover, a one of a kind classic.
Made in the USA with the finest materials available.
It is sewn with 10 ounce water and mildew resistant cotton duck fabric and
has an embroidered 6 x 1.5" T'NT logo.
Designed to be well fitted but with out the typical hooks, straps and
bungee cords that can potentially damage the finish of your sled.
Protect your investment with a quality snowmobile cover!
SEE MORE COVERS BELOW.
Rich
Please visit my ebay store.
http://stores.ebay.com/Antique-Snowmobile?_trksid=p4340.l2563
or my site
http://www.antiquesnowmobile.com/
BELOW ARE OTHER COVERS THAT WE HAVE AVAILABLE.
We now have 10 including lots of new ones:
60-61, 62, 63-65, 68 (which also fits 66 and 67), 69-70, 72 T"NT 15",
Elan, 73 T'NT Silver Bullet, 74-75 T'NT f/a, and the RV.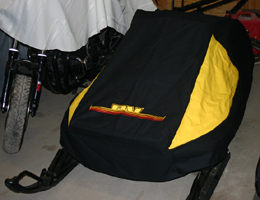 Our RV cover has ( 27,500 stitches ) in the logo alone.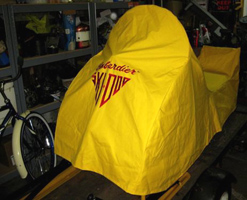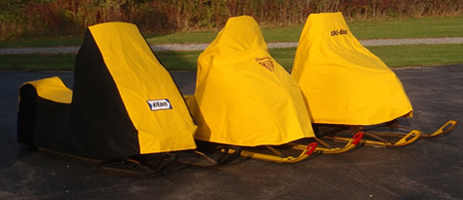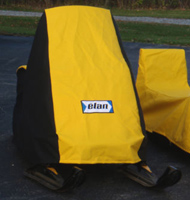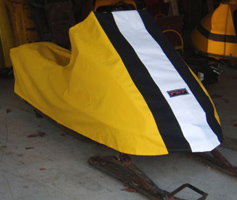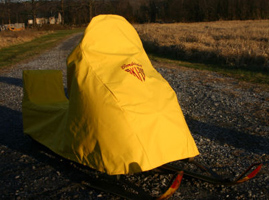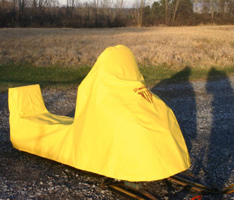 Please visit my ebay store.
http://stores.ebay.com/Antique-Snowmobile?_trksid=p4340.l2563
or my site
http://www.antiquesnowmobile.com/