DAVID'S VINTAGE SNOWMOBILE PAGE.
RESTORING THE SPORT ONE PIECE AT A TIME.
---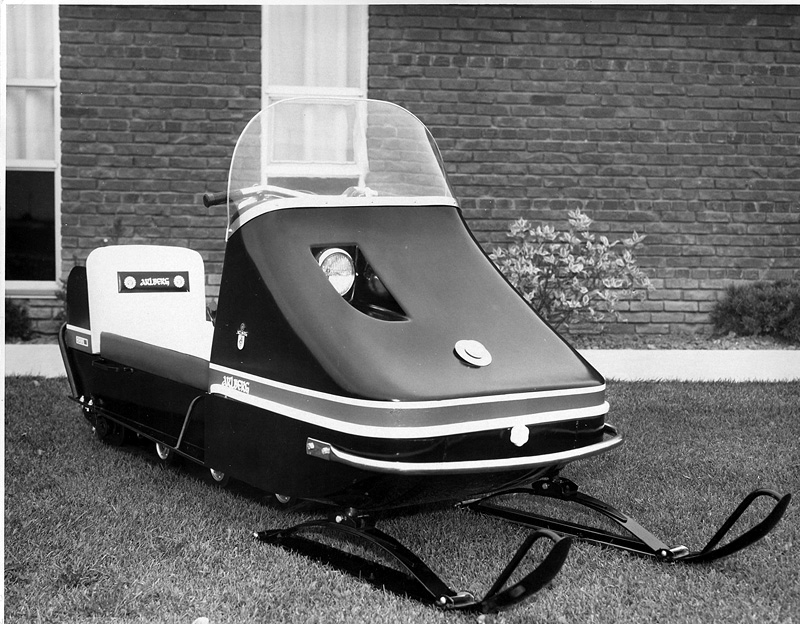 1969 ARLBERG PROMO PICTURE.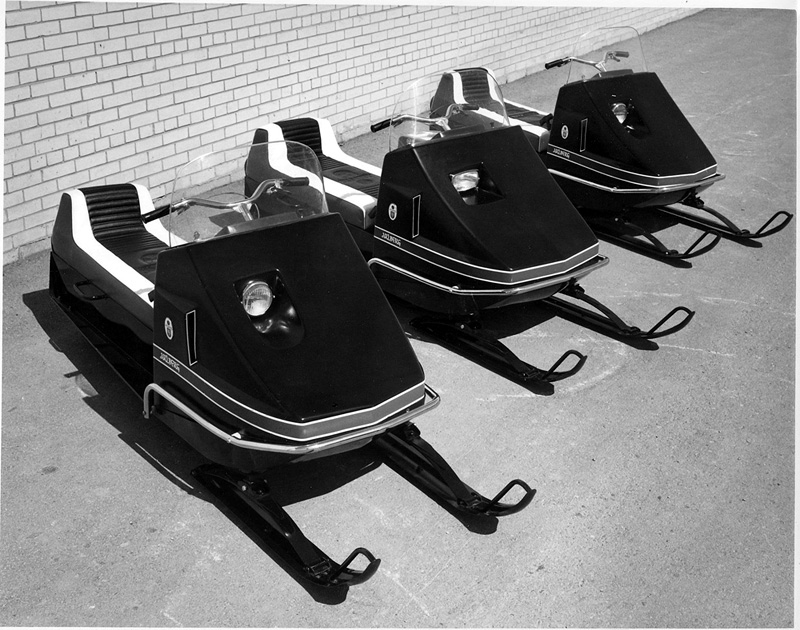 1970 ARLBERG PROMO PICTURE.
Hi Dave: I LOVE your site.
I have been there many many times simply enjoying the memories.
I have two pictures of Arlbergs that you may be interested in.
Both are original black and whites and are promotional shots.
The two Arlberg shots are of a single 1969 sled (which I don't see on your site)
and the original shot of the three 1970's (called 1970 Arlberg 2)
but this one is the photo only, no text.
Best Regards!
Ross Jewiss, Ontario
ROSS WAS ONE OF THE FOUNDERS OF THE
Antique and Classic Snowmobile Club of Canada.
THANKS ROSS FOR THE GREAT PICTURE.